Smart meter technology is still relatively new, and many energy customers would like to understand more about how it works and how switching supplier might affect them.
One of the most common questions relates to how each customer's energy readings and information are transmitted from the home to the energy supplier.
Do smart meters use the same Wi-Fi as the other digital devices in your home?
The simple answer to this frequently asked question is no.
Unlike your smart TV, computers, tablets, and other digital devices that operate using your home internet, smart meters send and receive information using a standalone network; it's safe, secure and completely separate from your Wi-Fi and public broadband. This nationwide network is managed by the DCC.
To explain how smart meters work, we've made a short video that shows how energy use is collected and transmitted to suppliers using our smart meter network.
The DCC smart energy network
Our network is the digital spine of the energy system. It can reach 99.3% of properties, and now that more than half of all homes in Britain are connected to the network, the DCC platform has a greater reach than full-fibre broadband. Information is transmitted over a wide area network (WAN) using mobile-phone or radio masts, sent from each property's communications hub.
This standalone network means that your smart meter will never interfere with your home Wi-Fi's speed, connection or the devices that use it; also your smart meters won't stop working if your internet connection drops. It also means you can use smart meters even if you don't have the internet in your home.
For those interested in the technology behind our network, in central and southern regions, smart meter data is transmitted using cellular and wireless mesh technology provided by Virgin Media O2. In the northern regions, it's transmitted over long-range radio provided by Arqiva.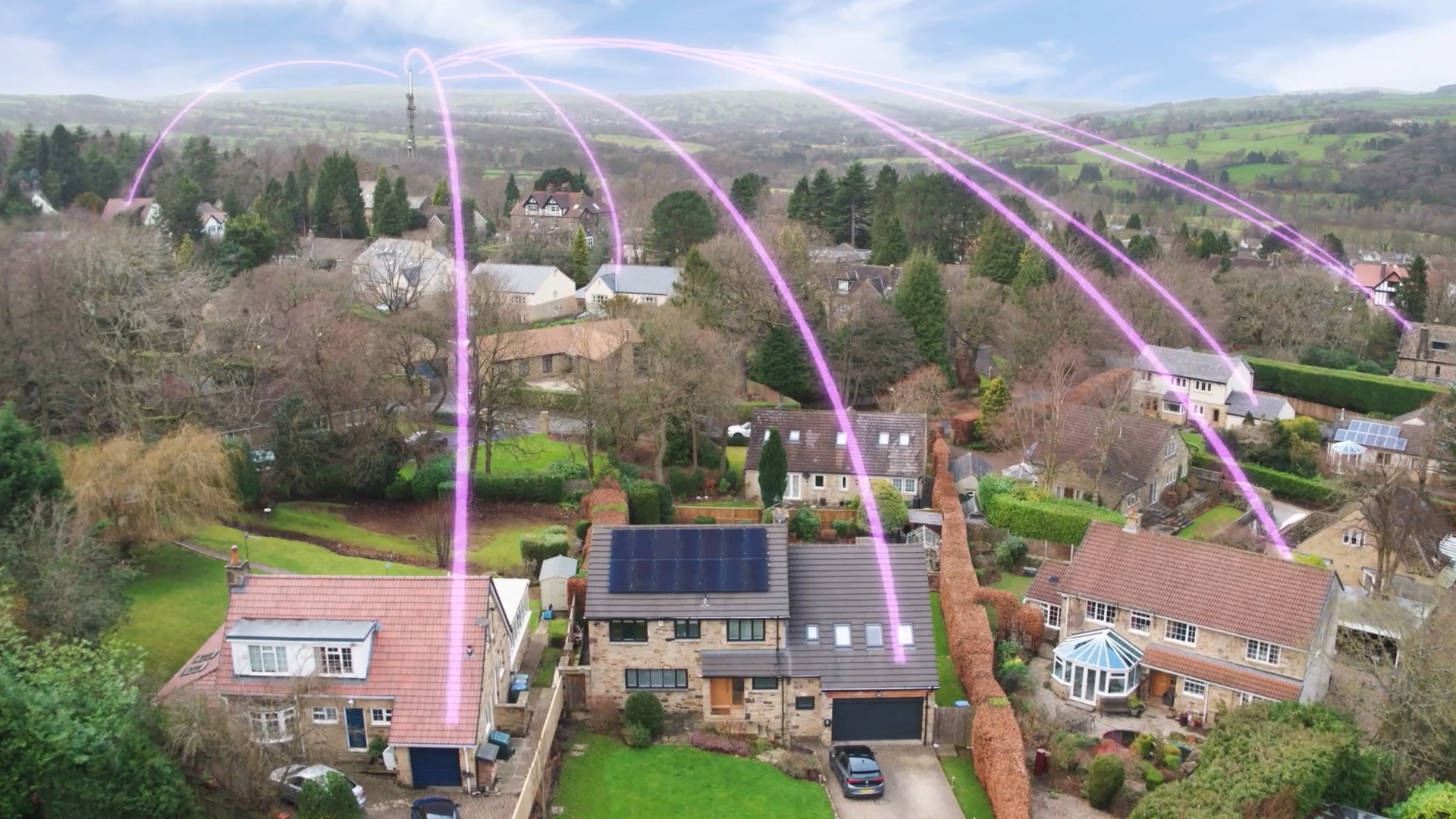 Operating independently on its bespoke network, your smart meter doesn't need, or connect to the public internet or your home Wi-Fi.
Security
How secure is the DCC network?
Your communications hub doesn't share any personal information that could be used to recognise or identify you. The only data that is transmitted over our network is how much gas and electricity you use and your chosen tariff. At our headquarters, security experts monitor the smart meter network 24/7, carrying out around 1,500 daily checks. To ensure maximum security and to protect your information, we operate to the highest standards endorsed by the National Cyber Security Centre, part of GCHQ.
Find out more
Which devices connect to the DCC network?
Typically, four devices are used to measure your energy use and transmit their information to your suppliers.
1. Communications hub

The communications hub allows your smart electricity and gas meters and your in-home display to connect to each other and the DCC's smart meter home area network (HAN).

By connecting the smart meters to the in-home display, energy customers can monitor their electricity and gas use, allowing them to identify high-usage periods and providing an opportunity to change their behaviours and improve their energy efficiency.
2. In-home display

With every smart meter installation, the customer is provided with an in-home display. This clever device shows how much gas and electricity is being used in kilowatt hours (kWh) and its cost in as near to real-time as possible.

The in-home display receives information from the communications hub transmitted via our dedicated network - so there's still no need for connection to your Wi-Fi and home internet.
3. Smart electricity meter

A smart electricity meter works in a similar way to a traditional electricity meter; the only significant difference is that readings are transmitted automatically to your in-home display and energy supplier using the DCC's smart energy network. As a result, there's no need to take and send monthly meter readings any more, as it's all carried out automatically.
4. Smart gas meter

A smart gas meter works just like a smart electricity meter. Properties that don't have a gas supply won't need to have one.
During the initial phase of the smart meter roll-out, the technology didn't cater as well as it could for consumers switching between energy suppliers. In some circumstances, the automatic delivery of meter readings was lost, meaning customers had to resort to sending manual meter readings or return to estimated bills.
These first-generation smart meters are known as SMETS1. In 2018, an updated version was introduced, known as the SMETS2. This model connects to the smart meter energy network and allows customers to switch seamlessly between energy suppliers. Since its introduction, every new installation has included SMETS2 meters.
To ensure existing consumers could use the full range of advantages provided by SMETS2 meters, the government introduced a programme to upgrade all existing SMETS1 meters. Fortunately, in most cases, migrating old meters to the new system is done 'over the air' (OTA) with a simple software update and doesn't require a physical engineer visit. Customers don't need to do anything, and there is no interruption to their service or supply.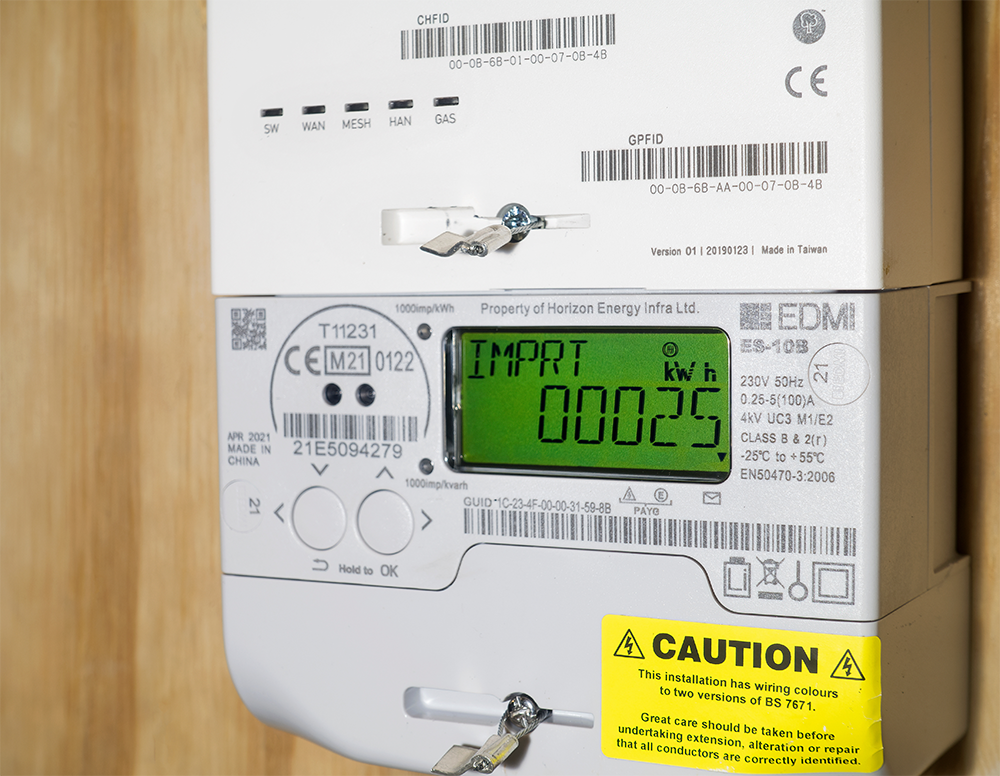 Two types of communications hub
Single Band Communications Hubs (SBCH) send data over a single frequency. These communications hubs work perfectly well for most properties - around 70% of homes and premises.
However, Dual Band Communications Hubs (DBCH), with a choice of frequencies, have been introduced to combat thick walls or situations where smart meters can't communicate adequately with the communications hub (in large blocks of flats, for example). With access to the existing 2.4GHz frequency and the HAN 868MHz frequency, they increase the DCC's network coverage to 96.5% of British premises.
Apps and website energy accounts
Energy usage is transmitted over the DCC smart energy network. However, when your energy supplier communicates with you about your account via their website or app, this is done using a standard internet connection.
For example, to amend or update your personal details, download bills, or use loyalty schemes and reward programs, you would use your mobile phone, tablet, or home computer — all internet-enabled devices. It's important not to confuse those functions with the transmission of your energy usage readings, which is managed using our independent, smart energy network.
In summary
As smart meters transmit data on the DCC's bespoke network, they operate independently from your home Wi-Fi. That ensures data transfer is more secure, stable and efficient than using the public internet.
All new users are provided with the most up-to-date device models, allowing access to the full range of services and operations. Those with first-generation smart meters (SMETS1) will be upgraded to the new SMETS2 smart meters in due course if they haven't been already.