Dr Richard Fitton, Technical Director of Energy House Labs at the University of Salford, on what 2021 will mean for innovation in the smart energy field. 
Innovation is at the heart of what we do at the University of Salford's Energy House Laboratories. We set ourselves a mission to understand and support innovation around all things connected to domestic energy consumption. 10 years ago, when we first started, we looked at the performance of boilers, insulation and controls, as part of the challenge of making our existing homes more energy efficient. We were quick to recognise the impact smart meters would have, and in 2018, we created the Smart Meters>Smart Homes Lab, an innovation sandpit for companies and researchers to explore the potential of the smart meters and smart homes infrastructure.
This gives us a unique perspective; we get an opportunity to develop ideas ourselves, but also see the thinking of innovators. If we consider at the most basic level what the smart meter infrastructure enables, it is about making data that was previously unavailable highly transparent, creating opportunities for it be combined with other data, and for that data to be used to make decisions, which may range from automated control to a human intervention. This relatively simple proposition has the ability to expand into a wide range of products and services.
2020 saw smart meter data provision hit the mainstream with Bulb integrating their IHDs into the Samsung Smart Things ecosystem. This is a major move to bring forward the availability of smart data to consumer products, potentially providing a whole new level of data to home automation and platforms. We see this trend continuing at an accelerated rate with more and more companies extracting uses from Time of Use (TOU) pricing and real time consumption data, as services such as TOU based car charging and heating start to reach the mainstream.
We also see a growing trend towards using the smart meter infrastructure to engage with households. Smart meters were designed to make energy consumption transparent, but this also provides the opportunity to provide support for people in fuel poverty or people who may require social care support. The data can be used to identify when people may need to be supported if they are not using heating or electricity. Additionally, data disaggregation might be used to tell us if our systems or appliances are not performing as they should
The BEIS backed SMETERS project is due to report its findings by January 2021. This may kick start innovations around using smart meters and IOT to denote the energy efficiency of a home. Expect to see consumer grade products and systems to be launched later in 2021.  This is a great step forward, seeing the smart meter infrastructure to help people make tangible and measurable savings in their homes.
Domestic properties account for a significant proportion of CO2 emissions in UK: we see energy efficiency and smart energy solutions as being a major contributor to the Clean Growth Agenda. This is why we have invested £16 million into a new test facility; Energy House 2.  This facility extends the original Salford Energy House, to look at future homes, including new ways of constructing homes, but also their application of smart technology in the context of global environmental conditions.  The project is due to complete construction in December 2021 and open in March 2022.
https://www.samsung.com/uk/smartenergy/
https://www.gov.uk/guidance/smart-meter-enabled-thermal-efficiency-ratings-smeter-innovation-programme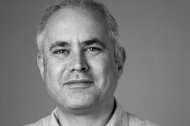 Meet the author
Dr Richard Fitton
Technical Director Energy House Labs at the University of Salford